iodyne provides a native macOS application that makes monitoring hardware status and configuring storage for Pro Data as easy as changing your desktop wallpaper. As your workflow adapts to new circumstances, reconfiguring storage for optimum use is just as simple.
RAID configuration in years past required dedicating whole storage devices to a RAID set, formatting each drive for use, and locking them into a fixed configuration. With Pro Data's hardware-accelerated RAID, storage containers are virtualized across all twelve SSDs, providing robust transactional RAID-6 protection against data loss or simple RAID-0 striping for application caches and files which can be easily reconstructed – all with a menu selection.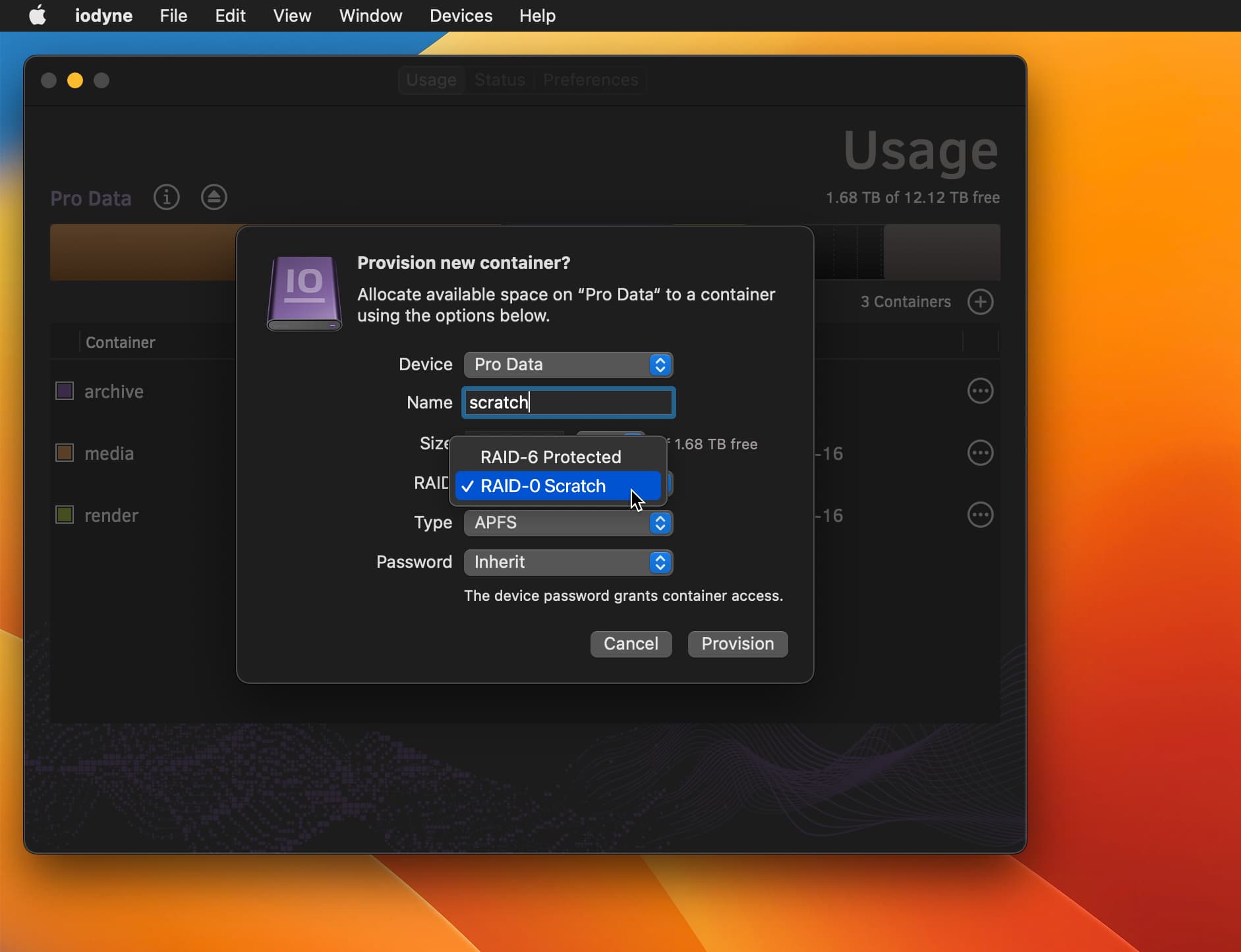 Provisioning a RAID-0 container is as simple as giving a name, size, and selecting "RAID-0 Scratch" in the dialog
Destroying containers to free up space for new projects or team collaboration is even easier:
Navigate to the Usage tab of the iodyne Utility, and locate the container to be deleted from the list
Click the circle-ellipses icon to reveal the Action menu, and select Delete…

Confirm deletion of the container in the dialog prompt

The flexibility to quickly configure your storage to suit your evolving needs without interrupting your creative flow is another example of how Pro Data supercharges your ability to adapt on-the-fly with zero downtime.
For more detail, see Provisioning Pro Data