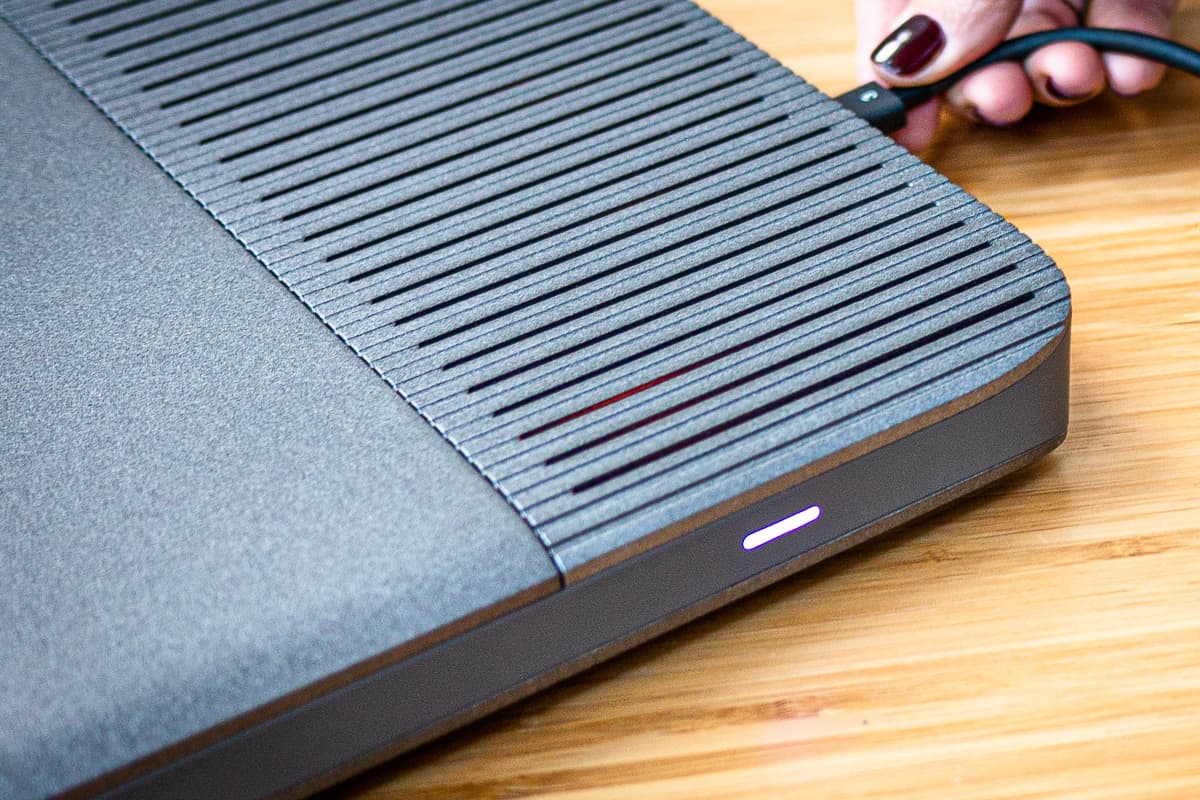 Pro Data has two LEDs that indicate hardware status, located on either side of its chassis near the ports. The color and blink pattern of these LEDs communicate different modes and alerts, as shown in the following table:
Color

Pattern

Status

None
None
Power off
Purple
Blink slow
System startup
Solid dim
System in sleep mode
Solid bright
System is active
Blink fast 2×
Thunderbolt connection established
Green
Blink fast
System identification indicator
Blue
Blink slow
Firmware recovery startup
Solid dim
Firmware recovery mode
Amber
Blink slow
SSD failure
Blink fast
Non-SSD failure
Red
Blink fast
System has overheated
If the LED is blinking amber to indicate a failure, launch the iodyne Utility and select the Status tab for more information. An alert

icon is shown next to the component name of a failed SSD; other system failures display an alert icon next to the device name. Click on the alert icons to review details.
Pro Data takes proactive steps to ensure your data is protected in the event of a failure, and the system recovers automatically. For example, if an SSD failure occurs, RAID-6 containers are protected by parity that allows other SSDs to restore the missing data, and Pro Data automatically routes new incoming data around the faulted SSD.
When your system is registered with iodyne Cloud, the iodyne Utility alerts our technical support team to ensure a prompt response. If your Pro Data is under warranty, a replacement SSD will be automatically dispatched to your shipping address in the event of an SSD failure.
In the event of other system failures, Pro Data will automatically recover by restarting affected firmware and/or hardware components. Using the iodyne Utility, select Capture Logs under the Devices menu to initiate a support ticket with iodyne technical support. Once your issue has been fully resolved, select Reset Alerts under the Devices menu in the iodyne Utility to clear the amber LED indicator.